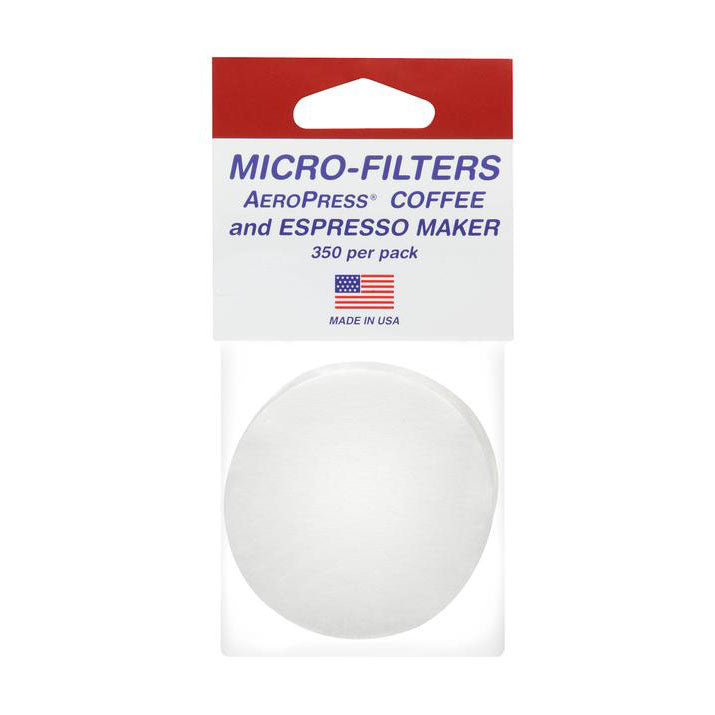 Filter Papers - AeroPress
350 replacement filter papers for the AeroPress brewing system.
Genuine micro-filters for the AeroPress coffee maker. The micro-filter has been designed to remove grit for a smoother cup of coffee. The AeroPress method shortens brew time to 20 seconds or less. A fantastic replacement pack for your AeroPress.
Compatible with the AeroPress coffee maker and the AeroPress Go travel coffee press.
350 AeroPress microfilters
Removes grit, unlike other press-type coffee makers
Biodegradable
Compostable