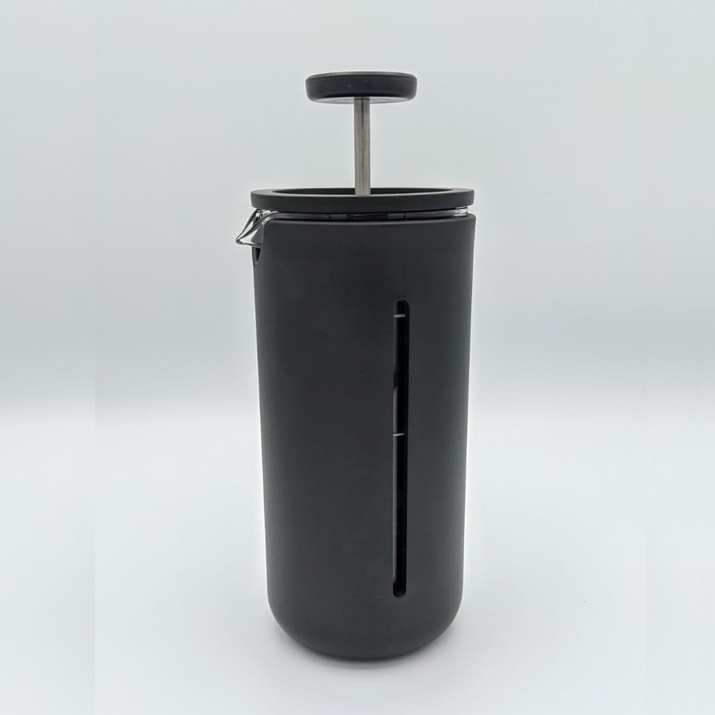 French Press U Black - Timemore
The Timemore U French Press is a Glass Press using a very small 0.35mm mesh filter that ensures there's no nasty grinds finding their way into your cup. A Plastic Wrap around the outside ensures all the heat is kept in the brew for a longer hotter coffee. The Spout of the  U helps to maintain a steady smooth pour with no drips.

You're able to remove the Borosilicate Glass Carafe from the hard wrap to wash and put back easily, there are markings on the inside of the glass too that will help you measure out your dose and water if you're brewing without scales. Pouring is smooth and your brew will flow out easily with no drips, due to a tight V shape spout.The U's capacity is 450ml, or two cups of coffee and is available in Black.

Features
Capacity: 450ml
Material: Borosilicate glass

Temperature resistant from -30° to 200°C
High density stainless steel plunger with food safe silicon
Available in black 
Size 18cm high x 8.5cm x 8.5cm