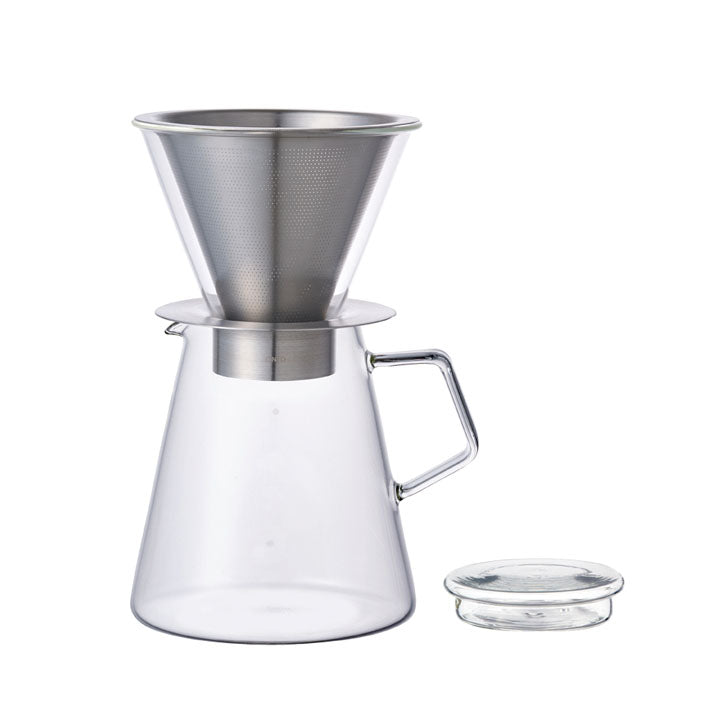 Kinto Carat Coffee Dripper & Pot
Brew rich, bold pour over coffee with the beautifully designed Carat Coffee Dripper & Pot from Japanese coffee and tea equipment maker Kinto. This pour over set is easy to use, eco-friendly, and will beautify any kitchen.
The Carat Dripper is made of two parts. The first is the stainless steel filter, which eliminates paper waste entirely by acting as its own filter and allows the coffee's natural aromatic oils through to your final mug. The second part is the glass holder that the filter sits within.
The dripper drains into the Carat Pot, a heat-resistant glass server. Even when full with 720ml of hot coffee, the heat resistant glass allows you to use the handle without the risk of burning yourself.
All of the parts are dishwasher safe, and the glass pieces are microwave safe.
€69.99
€79.00
€79.00
Sale
Recommended Products
Chemex Coffee Maker
---
The Chemex coffee maker will deliver the perfect cup of coffee, without any sediments or bitter elements.